General Information
The Creighton Energy Technology Program is designed to address the significant energy challenges facing our global society. Through a core foundation in science and math, our students develop the expertise to develop innovative, holistic solutions to energy problems. Highly motivated individuals who enjoy working with their minds and hands in a team environment solving real world problems will excel as Energy Technology students. Group projects provide direct contact with companies and industry partners across the region, while humanities and social science requirements are satisfied in the context of applied science classes. Nebraska's largest solar array acts as the program's outdoor classroom. We build on the model of St. Ignatius, who designed Jesuit education to develop individuals with the intellect, practical background and the passion required to be tomorrow's inspirational leaders.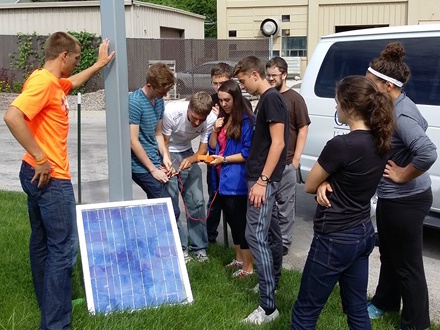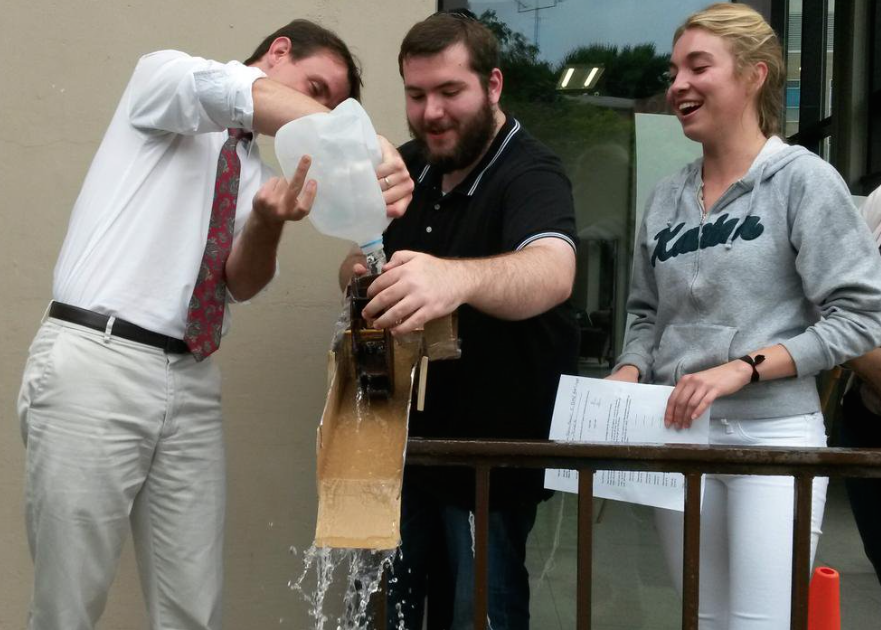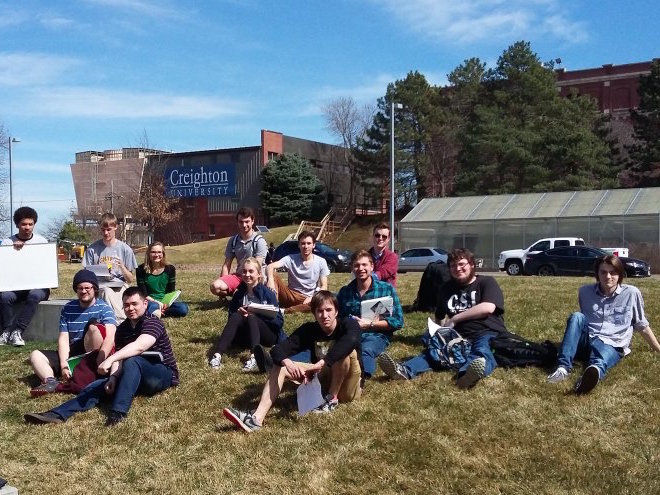 Innovation at its Core
The Bachelor of Sustainable Energy Science degree addresses energy issues from an interdisciplinary perspective. This is not a traditional curriculum. Beginning in your freshman year and continuing throughout the entire program, you will have the opportunity to apply what you are learning to real world issues. This is definitely NOT going through the routine of taking a class simply to meet a requirement and get your grade. Your project solutions will come to life with our 3-D printers, you will be able to use an atomic force microscope in your history class, learn statistics as you study weather forecasting in a course that studies energy load and yield, learn physics and math theory as you apply it in real world situations, and meet your English requirements in a course that is co-taught with a physicist. The Energy Technology Program allows students to learn in a hands-on, real-world environment that develops superior problem solving expertise.
Program History
The concept for the Creighton Energy Technology program began late 2009 with exploratory focus group meetings designed to explore Creighton's role in in addressing world wide energy challenges. Those initial discussions pointed to the need for future energy leadership equipped with creative problem solving skills, possessing math and problem solving competency, and with effective communication skills, and a strong proficiency in a team environment. These initial discussions were followed in the summer of 2010 by implementing workshops to develop a program foundation. With input from Creighton faculty and students, Olin college faculty, and industry leaders, that effort continued throughout the following year leading to the energy technology Program's debut the fall of 2011. Funding for the program development as well as the construction of a full scale renewable energy "working lab" in campus was provided through a U.S. Department of Energy Grant and the Omaha Public Power District.