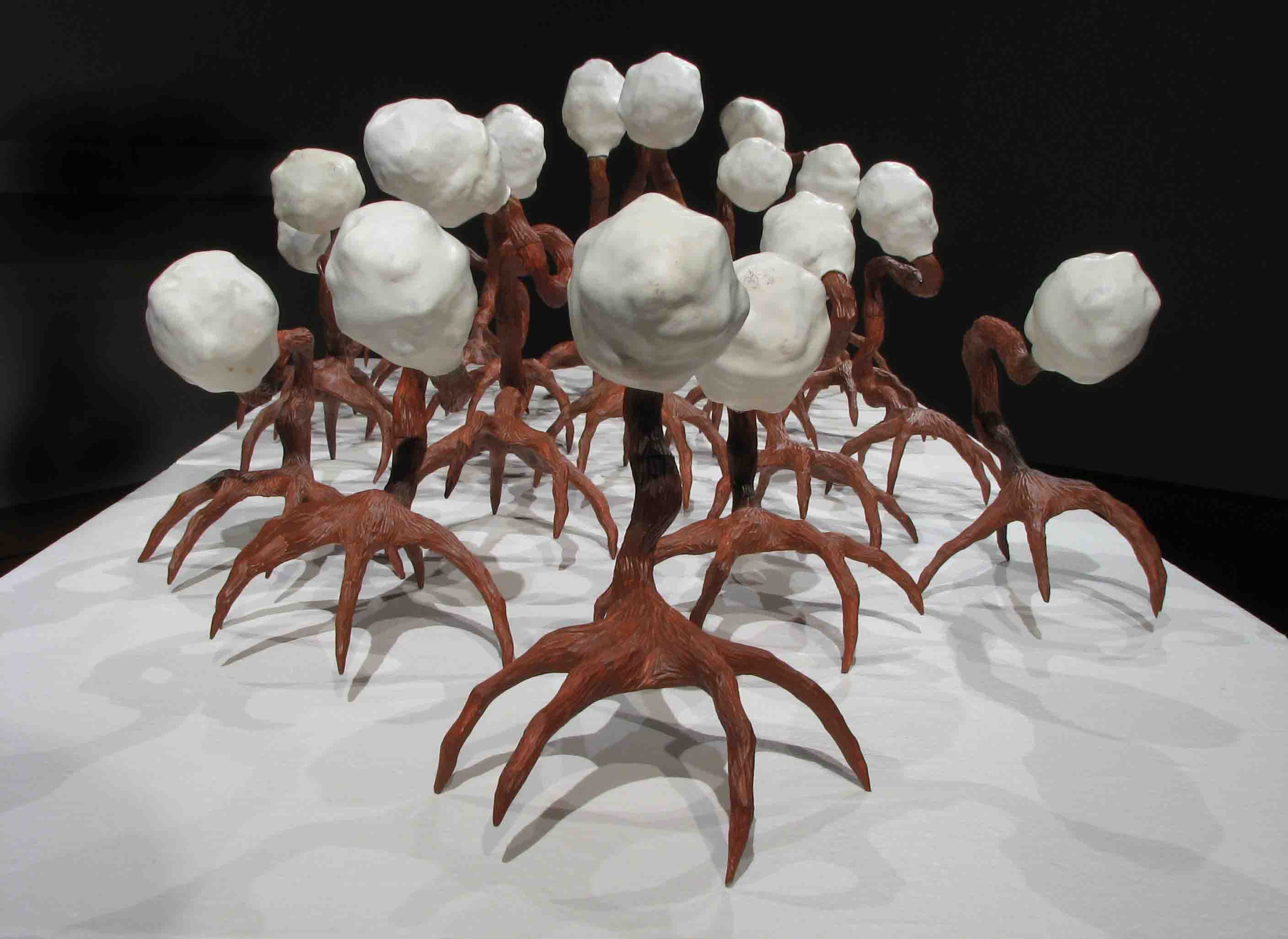 "21st Century Women's SuffRage: Vision 2020", porcelain, 2011


Biography
Amy Nelson received her BFA from Creighton University in 1997 and her MFA from East Carolina University School of Art & Design in 2002. Amy has exhibited across the U.S., been an Artist in Resident at the Watershed Center for Ceramic Art in Newcastle, Maine, and has received several grants, including an Artist Grant from the Vermont Studio Center. Amy is an active member of the Omaha Arts community as a mentor in the Young Artists Program at the Kent Bellows Studio and Center for Visual Arts. Amy has given lectures on the American Craft Movement and the role art plays in civic engagement. At Creighton, Amy is an Assistant Professor of Fine Art, teaching courses in Ceramics and Art and Civic Engagement.

"I align myself, and my work, within the tradition of functional crafts and the concept of being-in-the-world. The form of my work ranges from functional ceramics to concept driven 'functioning' installations. Whatever form the work takes I continue to apply the underlying principle of artistic practice as a vehicle for social and political change. Over the past six years I have been investigating the historical impact of reproductive politics and policies in the United States. Currently, I am exploring how women view their potential political power and how this may or may not be affected by their biology. By abstracting and reassembling forms based on the biological system of the ovary and fallopian tube I am attempting to visually map social and political implications of women's position in the civic arena. My current body of work, 21st Women's SuffRage, reflects on the history of women's roles within society as we approach the year 2020, which marks the 100th anniversary of the 19th Amendment."

Amy Nelson
402-280-2510