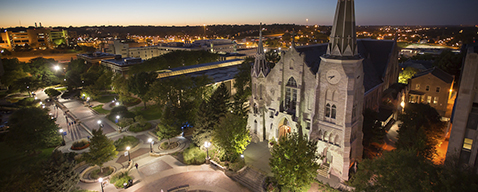 W2's are now available through myHR. For complete instructions on accessing your W2, please click here.
At Creighton University, our mission is greater than ourselves. Just as our founders and those before us were committed to better our community, the gifts and talents of our faculty and staff should be offered in solidarity to our local and global partners to build a more just world.
Beginning January 8, 2018, we are unveiling a new benefit to Creighton faculty and staff, the Volunteer Service Paid Time Off Policy. Benefit-eligible employees will be paid for up to 16 hours of volunteer time per academic year (July 1 through June 30). Time off will be paid at the employee's current base salary. The service time paid will be counted as excused time and will not accrue from fiscal year to year. Further details on this exciting benefit to our Creighton community can be found by clicking here.