Presidential Lecture Series
Presidential Lecture Series
An Evening with Former Senator and Governor of Nebraska Bob Kerrey
Tuesday, October 22, 2019 | 7:30 p.m.
Mike and Josie Harper Center
Hixson-Lied Auditorium
602 N. 20th St.
Omaha, Nebraska
Bob Kerrey is Managing Director at Allen & Company. He is also Executive Chairman of the Minerva Institute for Research and Scholarship, supporting The Minerva Project, an exceptional liberal arts and sciences education.
From 2001 to 2011 Mr. Kerrey was President of The New School, a university founded on democratic ideals and daring educational practices. On his watch, The New School experienced unprecedented growth in enrollment, faculty, scholarships, capital projects, research, and international engagement.
From 1989 to 2001 Mr. Kerrey represented Nebraska in the Senate, where he promoted equity for rural communities, led in farm and environmental legislation, strengthened taxpayers' rights, led in restructuring our intelligence agencies, and partnered with local leaders to build projects of lasting value to Nebraskans.
His public service since leaving the Senate includes: the 9/11 Commission, advisory board of the Iraq and Afghanistan Veterans Association, co-chair of the Concord Coalition, and the Natural Resources Defense Council.
Prior to his Senate service, Mr. Kerrey served one term as Nebraska's Governor. Before entering politics he was a businessman who helped build a chain of restaurants and health clubs employing over 1000 people.
Mr. Kerrey served as a U.S. Navy SEAL during the Vietnam War. For his service, he received the Medal of Honor. While in Vietnam, he was wounded, permanently disabled, and received from this injury a great gift: sympathy for those who are suffering and an appreciation for the capacity of government to save your life.
Mr. Kerrey earned a BS degree in Pharmacy from the University of Nebraska.
Mr. Kerrey is married to Sarah Paley and lives in New York. They have a 18-year-old son, Henry, and Mr. Kerrey has two children from his previous marriage, Ben and Lindsey Kerrey, and four grandchildren.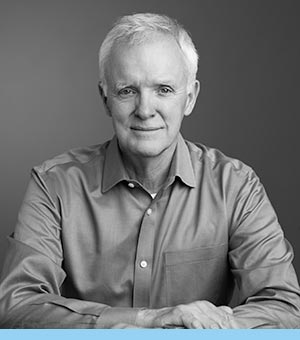 ---
Past Lectures
An Evening with Former Secretaries of State

Held Tuesday, Oct. 30, 2018 | 7:30 p.m. 

Former Secretaries of State Dr. Madeleine Albright and Gen. Colin Powell will appear together in the Ryan Center for a discussion regarding national and global issues. Suzanne Malveaux, an award-winning journalist with CNN, will serve as moderator.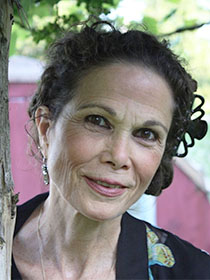 An Evening with Julia Alvarez
Held Thursday, September 13, 2018
View the recorded Livestream
Julia Alvarez, who is a Dominican-American poet, novelist and essayist, will speak on campus in September, in cooperation with Creighton's Institute for Latin American Concern. Among her most famous novels are How the García Girls Lost Their Accentsand In the Time of the Butterflies. Additional information regarding her presentation will be available this summer.